MOVIES/BOOKS
This section gives you a list of Jeff Trachta's movies, and you can also find out about Robert Waldrons book:"The Bold & The Beautiful- A Tenth Anniversary Celebration"
JEFF TRACHTA'S MOVIE CREDITS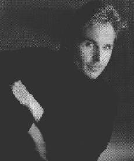 Jeff Trachta: More than just an ex.soap star
Jeff Trachta has starred in the following movies:
198?: "Catch Your Future".
198?: "Do It Up".
198?: "Robert Klein On Broadway" (HBO Special)
1995: "Night Eyes 4: Forced Entry". Royal Oaks Entertainment. Co-starring Andrew Stevens & Paula Barbieri.
A little bit about the movie: At the beginning of the movie Steve's (Jeff Trachta) partner (Andrew Stevens) is injured and Steve takes over their security business. The mistery is who was out to harm Steve's partner. Steve's mission is to find out. In the process, he's hired to guard a beautiful, wealthy psychiatrist (Paula Barbieri), and he falls in love with her. (Source: Soap Opera Weekly)
Jeff had the following to say about his character: Steve Caldwell is exactly the way his name sounds. Dependable, and a great guy.(Source: Soap Opera Weekly).
For the Jeff the hardest part a the movie was probaly the late hours on the movie set. Because a lot of the movie was shot on location at a big, old mansion in Calabasas, CA. Jeff was working until 4 a.m, and then he had to be at the "B&B" set at 8 a.m.
1995: "The Munster Movie". Fox.Aired in the US. on Halloween 1995. Based on the popular series from the 1960s. Co-starring: Robert Morse, Max Gordenchik, Edward Herrman, Veronica Hamel & Christine Taylor
A little bit about the movie: Norman Hyde is old and decrepit-looking, until he takes a potion and becomes a young dashing Republican who runs for Congress.
How did Jeff get the part?: For his audition, Trachta, an accomplished mimic, "went in" and did a little Ronald Reagan, Richard Nixon & George Bush. He made his own character from all of those guys and made him the ultimate Republican.(Source: Soap Opera Weekly)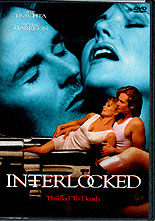 1998: "A Bold Affair" or "Interlocked". Co-starring Schae Harrison, Sandra Ferguson, Maitland Ward & George Alvarez.
A LITTLE BIT ABOUT THE MOVIE: The World Wide Web opens an exciting door of fantasy and private pleasure. When Michael Anderson (Jeff Trachta) meets the seemingly friendly Eva (Schae Harrison) on the internet, their flirtations quickly escalate into steamy passion. But playful teasing turns into deadly suspense when chat-room fantasy escalates into the hottest thrill-ride of the summer. Hold on for your life... this is one roller coaster you don't wanna miss.
FURTHER COMMENTS: To know how Schae Harrison felt about working with Jeff, please go to the What people say page. Maitland Ward aka. "Jessica Forrester" on "B&B", played Jeff's secretary in the movie, and has this to say about the project: "It was like a family reunion. It was a bit weird to look at Jeff in that way, but he told me to pretend that he was Dylan (from "B&B")" (Source: Australia Daytime TV).
And now to something else. There is yet to be written a book about Jeff Trachta alone, but he has been made a part of Robert Waldrons book "The Bold & The Beautiful - A Tenth Anniversary Celebration", which was published in 1996 by Harper Collins. The book gives you all the background infomation you need, as well as a comprehensive look back at the storylines featured on "B&B", the book also includes behind the scenes stories, and a biography of each member of the 1996 cast & some members of the crew. You can also see a lot of rare "B&B" photos, and photos from the weddings, fashionshows, and other major events from the first 10 years. Like the famous concerts in Ahoy, Rotterdam in 1994. The book is unavailble in stores now, but maybe it can still be purchased on the internet e.g: ebay auction. If you're from Denmark, and is interested in obtaining the book, then TV Danmark might still have some copies left, as I recall they were selling the book last year. It's worth a shot.
"The Bold & The Beautiful" is very popular all over the world, and their has been published a few books, in different countries. I know of books in Finland and Holland, but there might be other countries as well.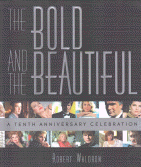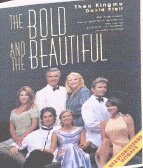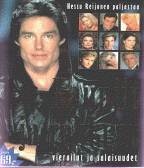 The "B&B" book "B&B" in Dutch "B&B" in Finnish

©1999 Pernille Jorgensen